"

We do not inherit the Earth from our ancestors – we borrow it from our children

"

– Chief Seattle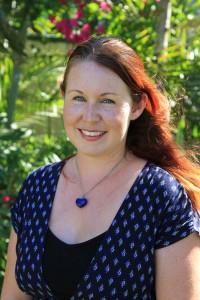 I am a Pacific North West native and University of Washington alum but have lived in Australia for the past ten years.  My background is in wildlife care and habitat management but I'm predominantly focussed on film making at the current time.  I was inspired to move in this direction after it became clear to me while completing a masters degree that there is a wealth of important information locked away in academic journals, never accessible to regular people or to governments.  Documentaries are a way to breathe life into science and make it understandable and relatable to a much greater pool of people.  I'm currently in production of a film about the effects of released helium balloons on the marine environment.
I am also a contributing writer for 1 Million Women and Enzyme Arts Magazine where I usually write about topics related to wildlife conservation, sustainability, and my family's journey toward a zero waste life.  I also have a keen interest in the relationship between frugality and environmentalism and in evolutionary biology – especially sperm competition and female sexual selection.
I have appeared on a number of film and television programs including RSPCA Animal Rescue (ABC Australia), the 730 Report (ABC Australia), TravelOz (ABC Australia), Heroes of Australia (ABC Australia), and many evening news reports, radio programs, and newspaper articles.
I live on Australia's Gold Coast with my partner Sam and daughter Alice.