Hey guys!
Well after a two year labour of love, we have finally almost finished production on the marine wildlife documentary Rubber Jellyfish. As most of you know, Rubber Jellyfish explores the effects of balloon release ceremonies on the environment and the lengths to which the international balloon industry has gone to mislead consumers about the safety of their products.
In the time that we have been creating this film, we have heard about so many balloon releases that have happened all around the world and some of our friends have even witnessed large groups of people releasing balloons while literally standing on the beach. People clearly aren't aware that balloons are damaging to the environment, it's precious wildlife, and even to us (the US product safety commission reports that balloons cause more child fatalities than any other toy).
It's definitely time for the film to wrap so that we can get this message out into the world!
Click here to RSVP to the Facebook invite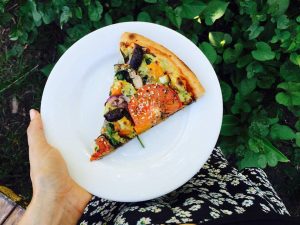 We hope that you will join us at this fund raising dinner. Tiffany Lee of Australian Seabird Rescue and Turtle Hospital in Ballina will be speaking about the effects of marine debris on Australian sea turtles and other marine species. She will be joined by Dr Marcia Bergamini, a marine wildlife vet from Brazil. Carly will also be speaking about her journey in creating this documentary and will reveal our brand new, professionally constructed trailer!
Tickets are $25 p.p. or $15 for kids. That includes your choice of a small pizza or nachos (FYI Mandala is a vegan restaurant but it is still considered delicious by omnavores). If your kiddo is small enough to not need their own meal, then they are free! Drinks are not included in the ticket price but can be purchased at the venue.
Bring along your spare change – we will be raffling off some awesome items and will also have a wishing well for anyone who wants to make a more sizeable (and tax deductable) offering to the film.
All proceeds will go directly toward finishing costs associated with the project (editing, purchasing stock images, acquiring permission to republish newspaper articles, paying a lawyer to review all of our paper work, and hiring a graphic artist to create a poster).
Carly and her partner have shouldered most of the financial burden so far but now that we are heading into the expensive end of things, we are reaching out the community for support.
https://carlywilson.com/wp-content/uploads/2017/02/mandala-photo.jpg
1365
2048
Carly
http://carlywilson.com/wp-content/uploads/2014/03/cwlogo2.png
Carly
2017-02-18 01:42:24
2017-04-27 02:20:14
Eat pizza for turtles